Hello there Lovelies!
This week I was lucky enough to be invited by Hunkemöller to check out their newest Glam Collection, it's so beautiful! To get started, they measured me and helped me to find the perfect fit for my bodytype, and then… the shopping started! The Glam Collection has lots of variations with mainly black & red colors, lace, diamonds and strappy details for the perfect sexy holidays. Curious about which two sets I selected? Keep reading and let me know what you think about them :)   
For this look I'm going for sexy black lace with garters and hold-ups! The bra has a subtle Push-up for a better shape and I love the cute little rose as a detail on both the bra and the panty. Personally, I have to admit that I am not a huge fan of garters because I am too darn clumsy to get them on, but I have to be honest… once I got them on it felt pretty awesome! Lingerie really does make women feel beautiful! 
For the second look I went for a romantic touch with a Kimono and lots of lace! I'm wearing a short top and matching panties with diamond details on the back. The reason I went for this lingerie set is because of the many ways I can wear it: cute and romantic with the kimono, sexy lady with the full transparant look, or adding an extra glam detail to your holiday outfits with an open back. Smart move Hunkemöller!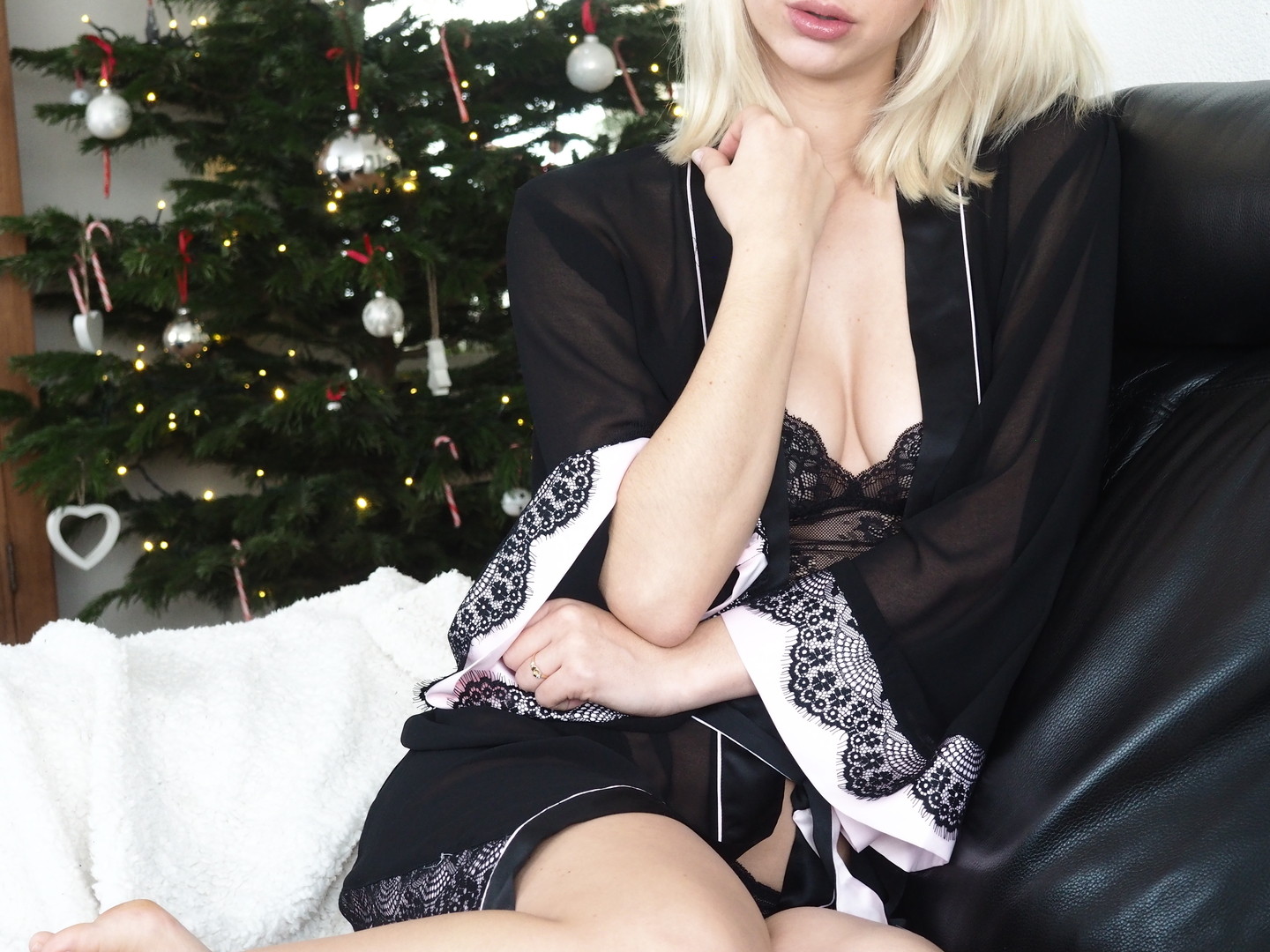 Up here you see the cute look and in the pictures down below you see the 'party in the back' sexy glam! Don't you love the beautiful little detail on the panties with matching diamonds? I am going to wear this top during NYE because my dress has an open back and the diamond chains will be an awesome detail, I'm excited already! 
Sooo… I am super curious about what you guys think about my choices of the Hunkemöller Glam Collection! Which one is  your favorite? Would you go for another set? Let me know!

Lots of Love,

Lynn