If you follow me on Instagram, you might have already seen some beautiful pictures of my trip to the UK. I couldn't help but notice: every time I told someone I was going to the UK, their reaction was: Oh, I love London! Every time I had to explain them that I actually wasn't going to London, but to the north of England. I was going to visit 4 cities: Hull, Leeds, Manchester and Liverpool. I had never been there either and I was so curious to see what I would find. Check out my photo diary to get the experience! 
Wednesday evening it was time: me and Wendy hopped on the boat of P&O Ferries in Rotterdam, ready for the "Coast to Coast" experience which they invited us for! We got our own little cabin and were going to spend the night there. We had dinner in the restaurant, visited the cinema, had a drink in the bar and went to bed early: ready for our week! Our first stop was:
HULL
Such a cute pub: a favorite among the locals! Unfortunately we couldn't eat here because they closed the kitchen, but the interior is so cool! Definitely worth a visit.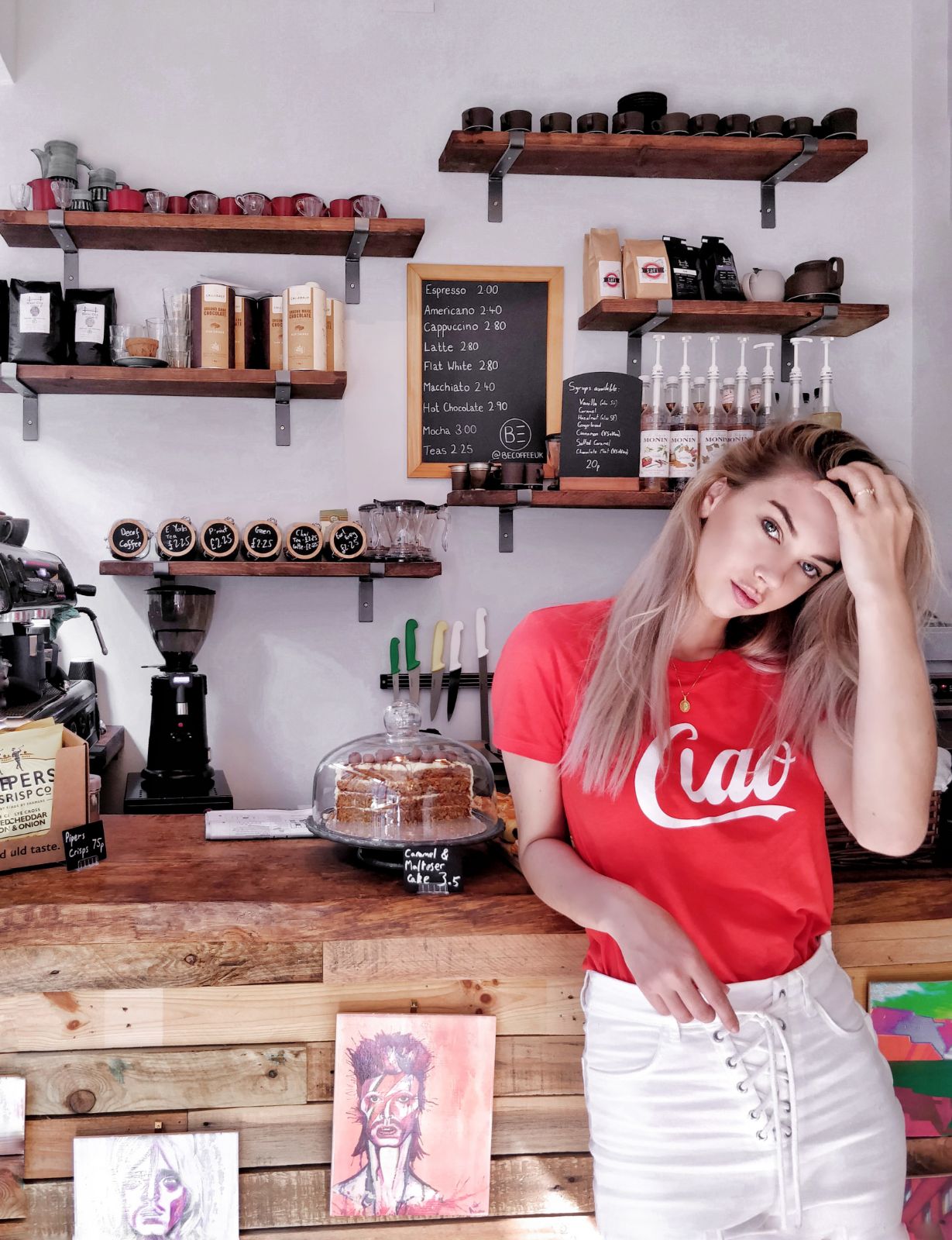 Our appartment was located right next to B.E. Coffee: a local coffeeshop/ art gallery ran by a very nice guy named Joe. Great coffees and great conversations are guaranteed! 
I was positively surprised by the aquarium of Hull, called The Deep: they focus on conservation and education. We expected to be inside for 1 or 2 hours, but we stayed all afternoon because it was so interesting! 
Fun fact: did you know that Hull is the only city in the UK with white phone cells? So instagrammable ;)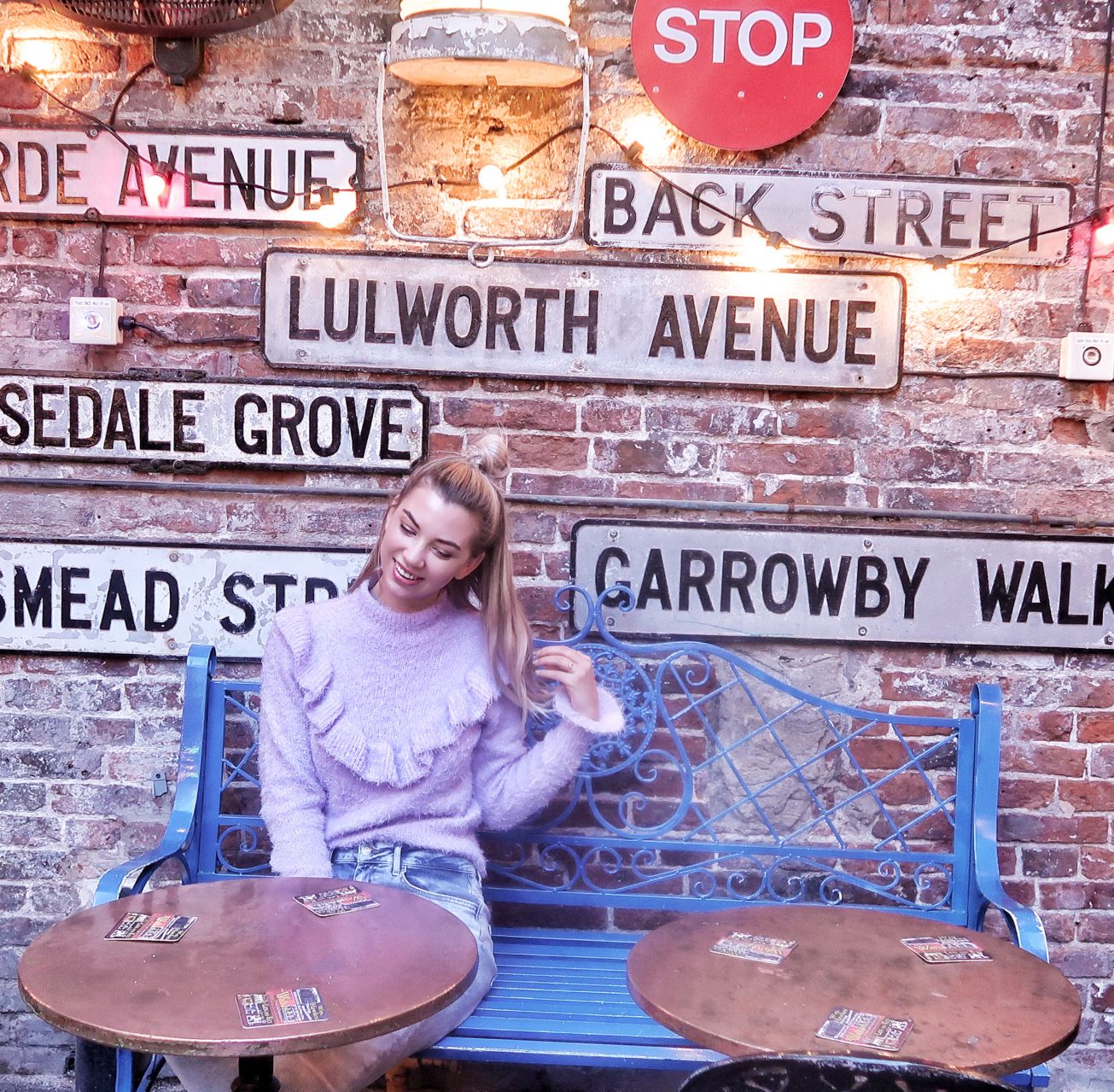 Thanks for being so lovely Hull! We hopped on the train, ready for our next destination. Travel tip: if you buy the Cultural Rover Ticket of the TransPennine train you can visit 4 cities in 10 days, how's that for a vacay idea? :)
LEEDS
I was SO surprised by Leeds! I had never heard of this city before but it was so much fun to visit. The city centre is relatively small so you can do everything by foot. Perfect for a weekend trip :) 
Do you want to go shopping? Leeds is your place to go! The small city centre has 4 (yes, FOUR) shopping malls with any kinds of shops you can imagine. From a cute vintage market (where the original Mark & Spencers came into existence) to luxury brands. Each of the shopping malls has a different focus and is designed accordingly. 
Too bad we didn't have more time in this amazing city, it was time to go already! Off to the next city on the trip:
MANCHESTER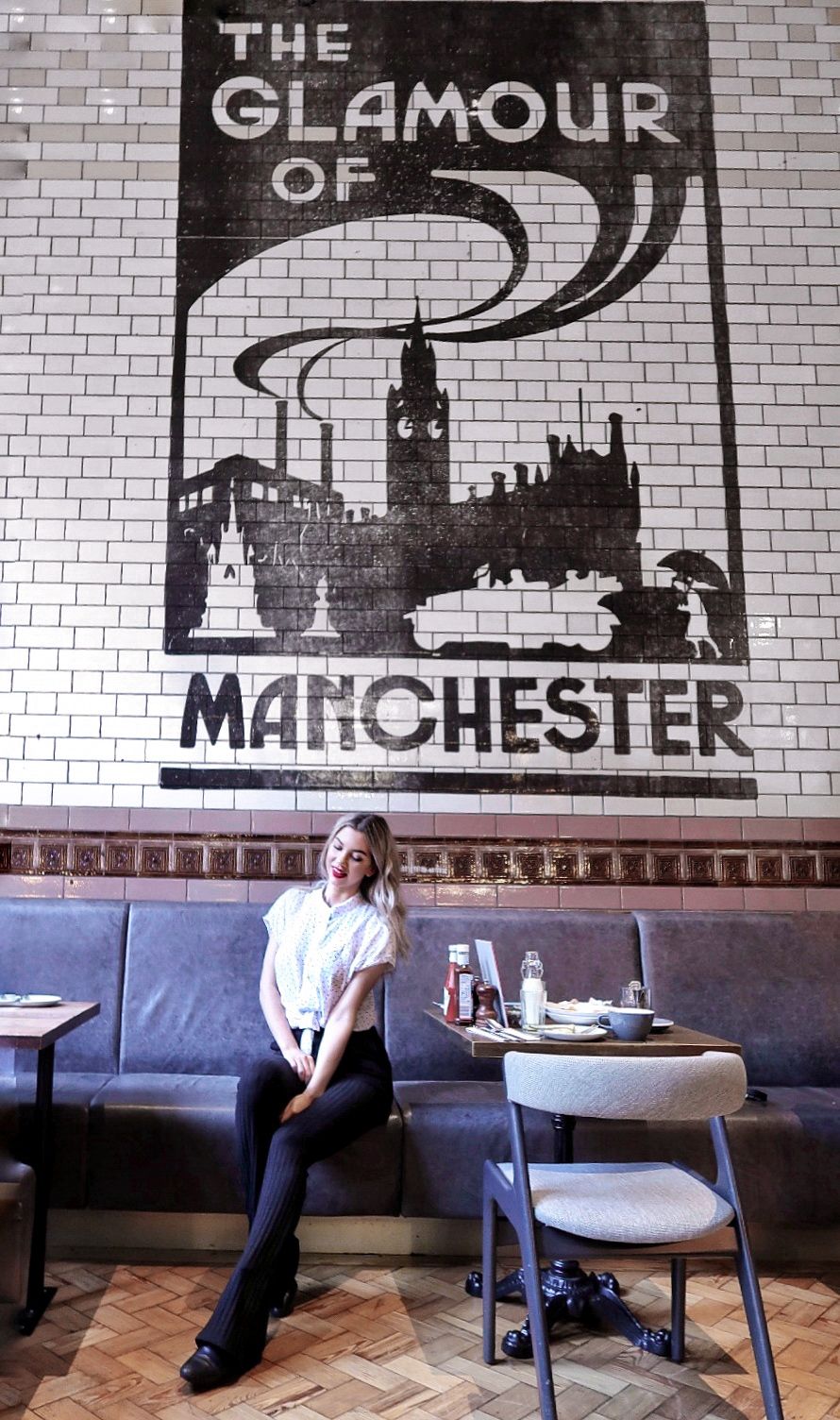 We stayed in this beautiful hotel called The Principal, which is located in a historical landmark. 
These views we scored at the Kingstreet Townhouse Hotel. The spa has an infinity pool with views over the townhouse: LOVE IT!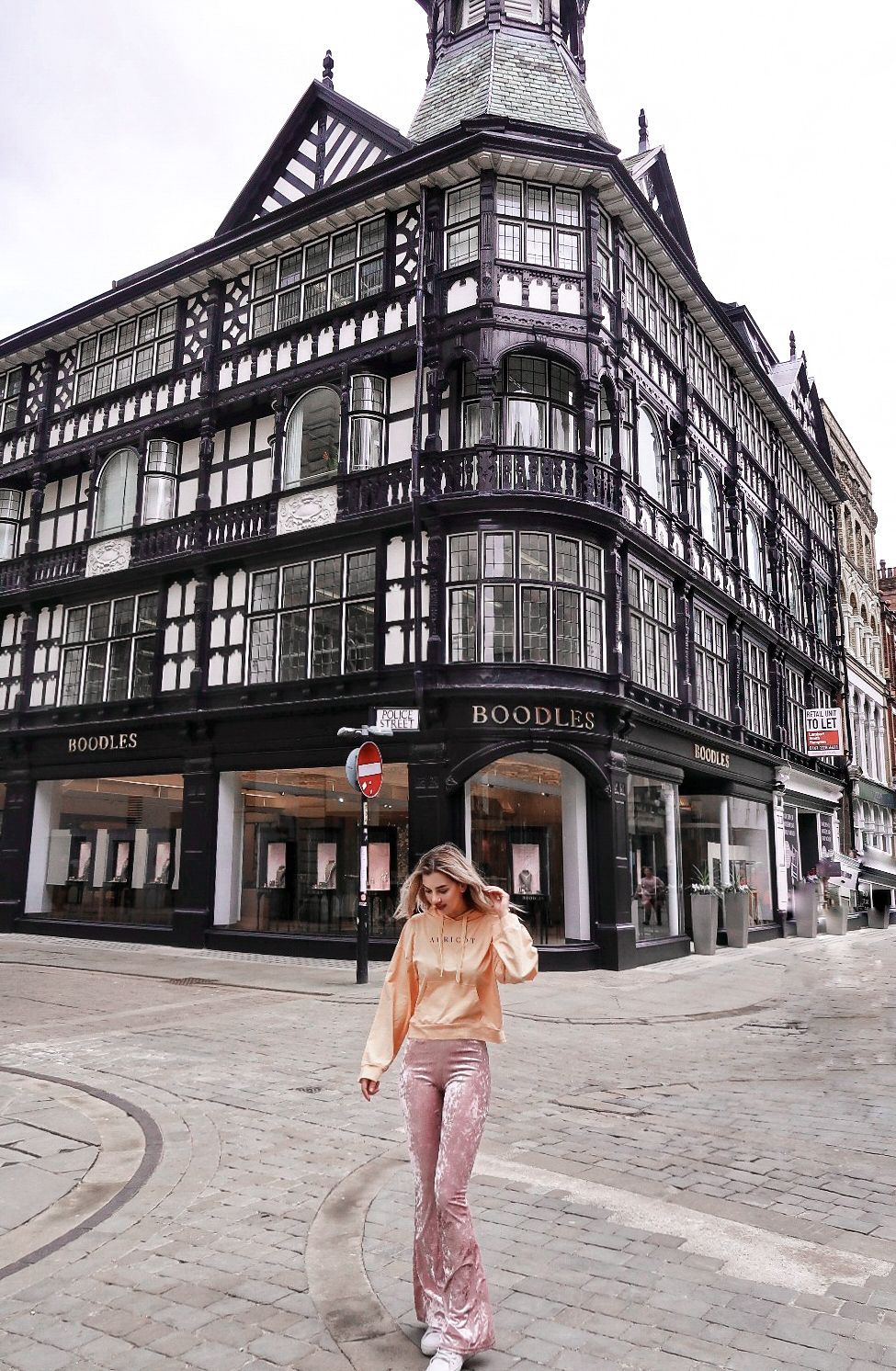 Streetviews in Manchester are so much different than I expected: I was mainly expecting a lot of football things but the architecture and the hotspots are quite amazing!
P.S. Can we just appreciatie HOW COOL the taxi's in England are? This pink taxi with unicorns was my favorite <3
Thanks for being amazing Manchester! Time for the last stop in England already:
LIVERPOOL
Unfortunately it was raining all the time while visiting Liverpool (but hey, real UK experience am I right?) so we couldn't take too many pictures. But we just HAD to make a picture with this statue of the Beatles. Did you know they were all born in Liverpool?! They still have a huge impact on the city: there are bars with live music ALL over the city, which makes it a very creative and relaxed town. If you go, make sure to visit The Cavern Club: this is the club where the Beatles used to perform in their prime time.
It's official guys: I found my most favorite restaurant. Not just in England, but in THE WORLD. The Florist just opened the night we arrived to Liverpool, and we were invited to dinner with them! First we had some amazing cocktails in the lounge area before we were escorted upstairs to the restaurant area. The menu looked absolutely delicious and what I loved about it most: anyone can eat here and find something to get excited about. Meat, Vegan, Gluten-free, Fish: whatever you want! Everything is just as delicious, and just as nicely presented. However, what REALLY makes it my favorite restaurant is the fact that the interior is 100% instagrammable: everything is so beautiful with gorgeous flowers and stylish furniture. In fact: we loved it so much that we asked to come back the next day to make pics with better light and they let us in before openingstime so we could shoot without getting other people in our pics #instadream #instagramlife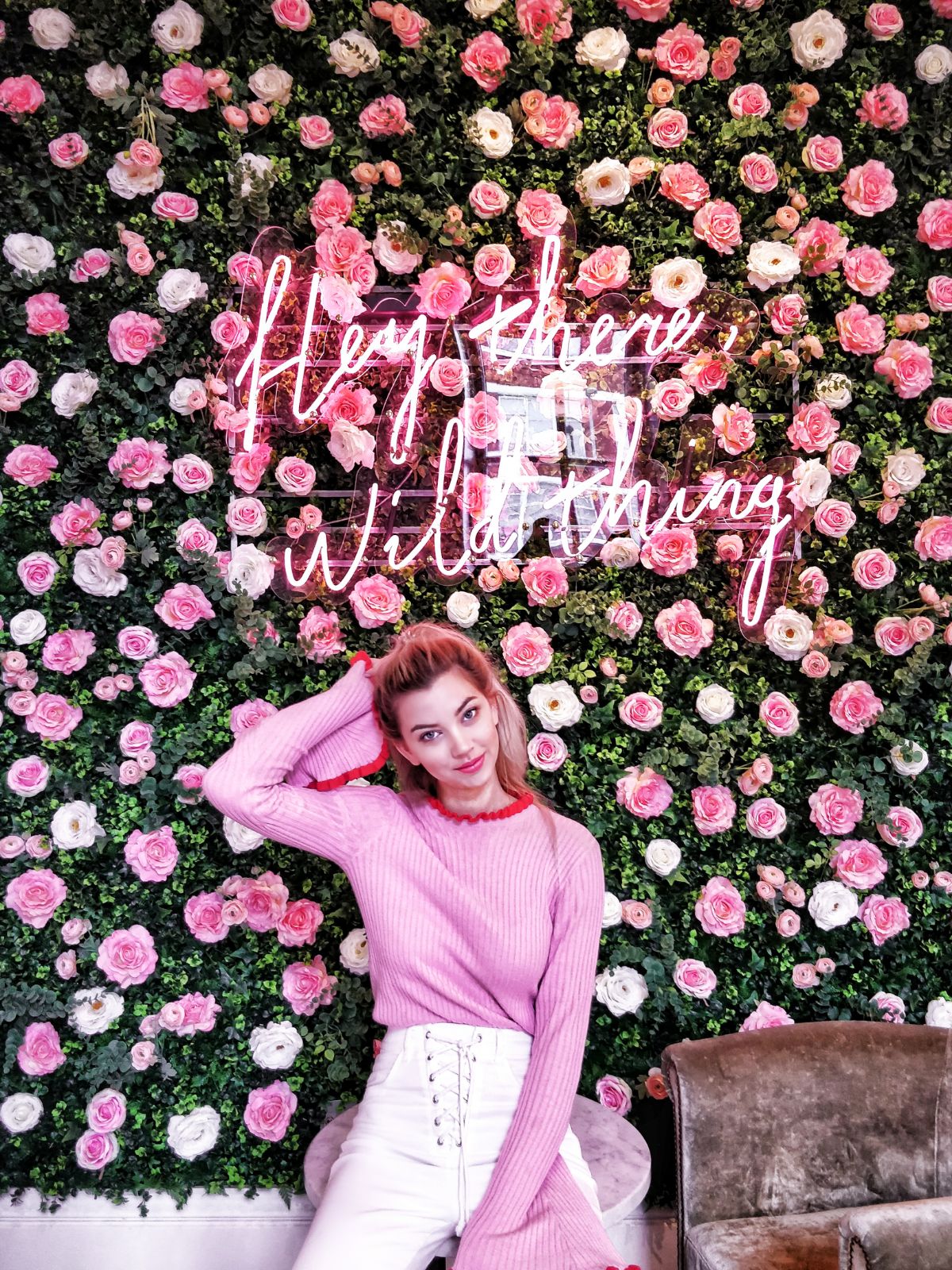 That's it for now guys! If you are curious to see more of England, make sure to check out the vlogs on my Youtube Channel: they will be online soon!
Lots of Love,
Lynn