Hi there lovelies! This week was one for the memory books: I was invited by Hunkemöller to go on a trip to them to the Seychelles for a secret project. Keep reading for more info and to have a sneakpeek of the paradise called Seychelles <3
Starting at Schiphol Airport! All set for an exciting trip with headphones from Sony, a small handbag from Markberg for the plane and a HUGE suitcase from Duifhuizen for check-in (in case you are wondering, we were in the Seychelles for 5 days, and yes I definitely needed this suitcase!)
Just me, casually chilling in the garden of my Jungle villa on the day of arrival. It was SO HOT but this suit from WE Fashion is so cute so obviously I needed a picture (oh, the lengths we go for our fashion looks and insta pictures haha)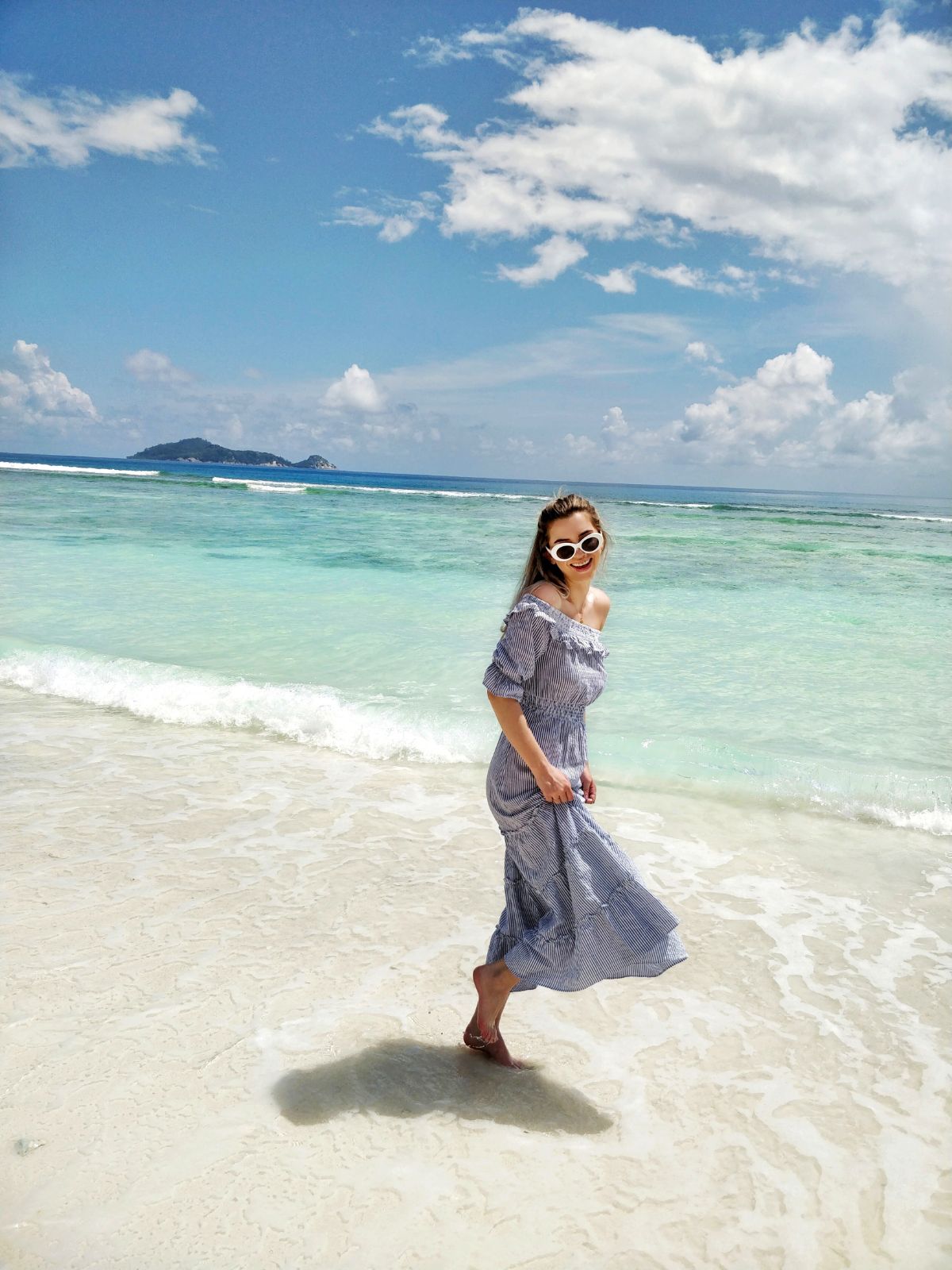 First dip in the ocean! Literally the definition of Paradise with the perfect white sand and crystal clear blue water <3
Lisa! One of the other ambassadors AND the best roomie in the world :) Follow her on Insta! 
Sunsets aren't visible from our side of the Island, so I got up at 5am in the morning to watch the sunrise instead. I HAD to have a picture so I put my camera on a tripod in the sand and put it on a timer. Running back and forth was quite a morning workout, but so worth it! 
Hunkemöller got the Presidential villa for the photoshoot so obviously I had to take a picture with the infinity pool + amazing views! Anyway, let's show some pictures of the secret project I was talking about :)) 
Amazing news! Me, Lisa and Nori have been asked to design a collection in collaboration with Hunkemöller! It's all about powerful women, being proud of your body and bringing out the best of yourself. Together we WILL make HERstory! The capsule collection will be in stores and online starting from the end of May, so if you want a 'Lynn Swimsuit', this is your chance :)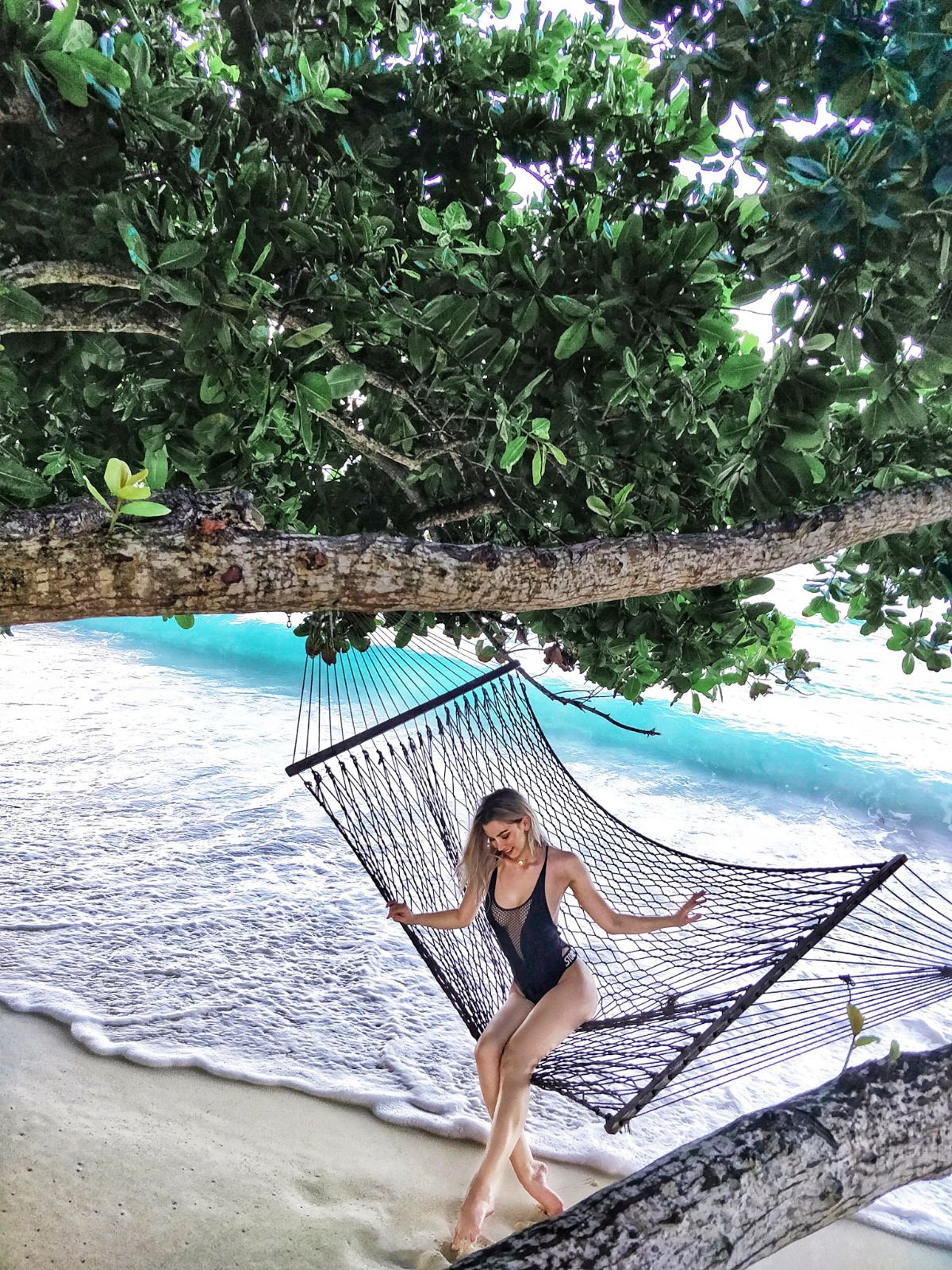 After the 'official shoot' I was still so excited, so of course I had to make some extra pictures on my own :)
Can't forget the bathroom selfie ;) What do you think of my swimsuit??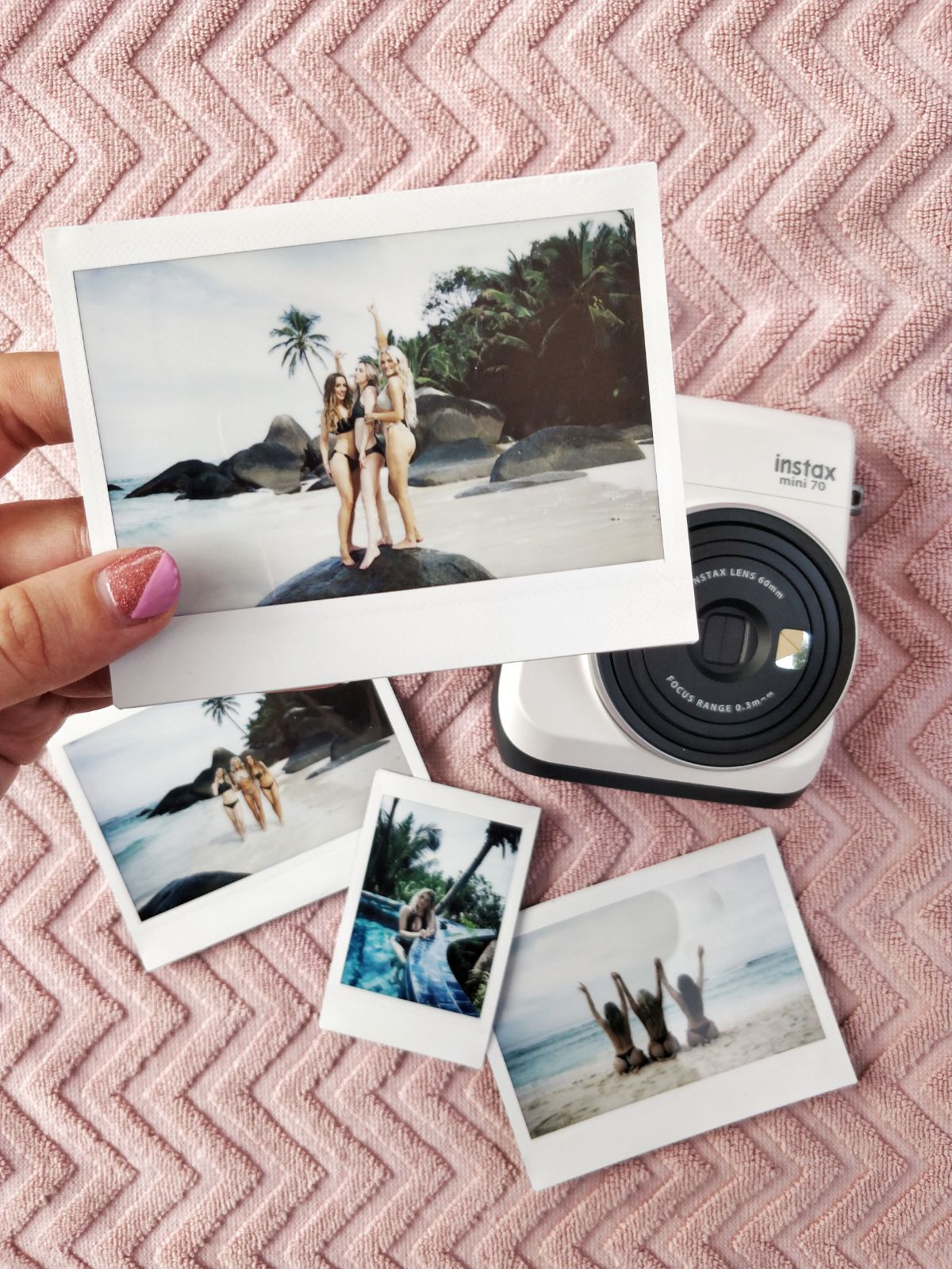 Polaroids to cherish the amazing memories we made during the trip <3
That's it guys! My photo diary of the Seychelles, did you like it? What about the capsule collection? Which one is your favourite? :)
Lots of Love,
Lynn