It's been a while since I wrote something.. That's because I'm undergoing some radical changes in my life. One of those changes is something which I would never ever expect myself doing. And above all, I really hate going with the hype. Hypes are most of the time blown up, as if it's some kind of faith that you totally have to follow because bla bla bla. But this is different. So, here it is, the most radical change in my life so far:
I'm
going
vegan.
Yup. I know. Don't stop reading. Let me explain.
What The Health
A couple of years ago I already stopped eating red meat. I don't really like it that much, plus I read that it's not that good for your heart etc etc. I really like chicken though, I was a chicketarian (does that word even exist?).
But a couple of weeks ago, I watched this documentary:  What The Health? (I highly recommend watching it) and I was shook. I instantly wanted to stop eating all meat and animal products (like eggs), and consuming dairy products. This might surprise you; but the main reason isn't because I think the meat industry is terrible, it is though, but that's not the main reason I'm going vegan.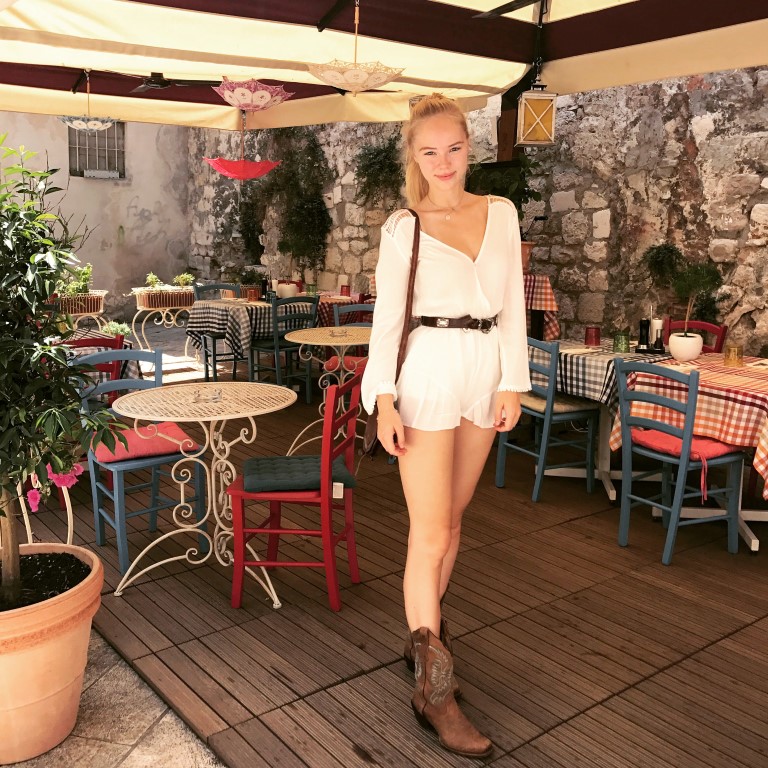 Health issues
I have a real problem with my heart, it's not working as it's supposed to. They've investigated it and I can't explain what is wrong exactly because they used expensive words that are really interesting to play hangman with. Anyway, they said it's harmless but it still can be really annoying. Besides the fact that my heart can be an asshole sometimes, my hormones aren't really doing great either. All together my body is making me have these symptoms: I'm tired, a lot. My skin often dissapoints me with an outbreak of acne that makes me really insecure. My stomach hurts almost everyday and my heart is making weird beats at the weirdest moments, which makes me feel like I can't breath, which results hospital visits.
I did some research, and it appears that you can decrease these symptoms by eating the right foods. I already ate healthy (I thought) but I was still eating chicken and fish. However, all of the hormones and medicine which they give animals in order to not get diseases and stuff like that, makes meat incredibly UNHEALTHY. Not only meat, also fish. Did you know that you shouldn't eat fish that often because you can get mercury poisoning? All these hormons and medicine (antibiotics!!) they give animals: WE are putting that in our mouths. I don't even want to get started on all the pus in cowmilk. (gross) So indirectly, WE are taking hormones and medicine every day, by eating meat! You can imagine, that's not good for our bodies at all. There are loads of studies (and I'm talking about thousands) that have linked eating meat with heart diseases, hormonal outbreaks and diabetes. And there is proof, that people who have stopped eating all animal products, don't have these diseases anymore.
So I thought, let's give this a try. It will be really difficult, because I really like chicken and cottage cheese. And I will probably make mistakes by accidently eating something that has milk or an egg in it, but that's okay. Going vegan doesn't happen overnight. You have to be extremely motivated. But I will do anything to have an amazing skin, a healthy heart that doesn't bother me and not being tired all the time so I can do everything that I love to do!
You are probably full of questions about veganism and probably you're wondering: what's left that I CAN eat while being vegan?
Feel free to ask me any questions:)
Lots of love,
Lonneke
If you liked this post, also read this blog on what Demi eats in a day as a model.