Who else has this problem: you buy a new skincare product and you use it for a while, but you actually don't know if it really works because it might as well be influenced by what you've been eating, "that moment of the month", the fact that you didn't wear make-up for some days, or any other reason. However, my skin has been drastically improving for the last 2 months and I think it's a combination of 4 reasons: 
1. Different birth control: 2 months ago, my doctor made me switch pills because of insurance reasons. He said that they were pretty much the same so I shouldn't notice any difference. However, I do think it's too much of a coincidence to be ignored because hormones are THE reason why acne is a b*tch. Got bad skin? You might want to take a look at your birth control and change things up.
4. Less Photoshoots: the reason why I got acne in the first place, is when I became a fulltime model. All the layers of make-up that were on my face for hours, many days in a month, was NOT healthy for my skin. I decided to become more selective when it comes to shoots so I don't shoot that often anymore. A coincidence? I think not. Your skin can only handle so much, make sure it gets its well deserved rest every now and then.
3. Facebrush: I already talked about this on my Instagram some weeks ago, because I felt like my new facebrush was able to clean my face better after a long day. I don't think it's a mystery that it's important to clean your skin before going to bed. However, make sure to buy one that is not too strong: otherwise you damage your skin with daily use.
4. New Foundation: I've already been a fan of Image Skincare for many years so I was thrilled to test their newest foundation + concealer. Usually when I wear foundation for a long day I start getting breakouts already, but not anymore with these new goodies! As you can imagine, that was quite a breakthrough for me :)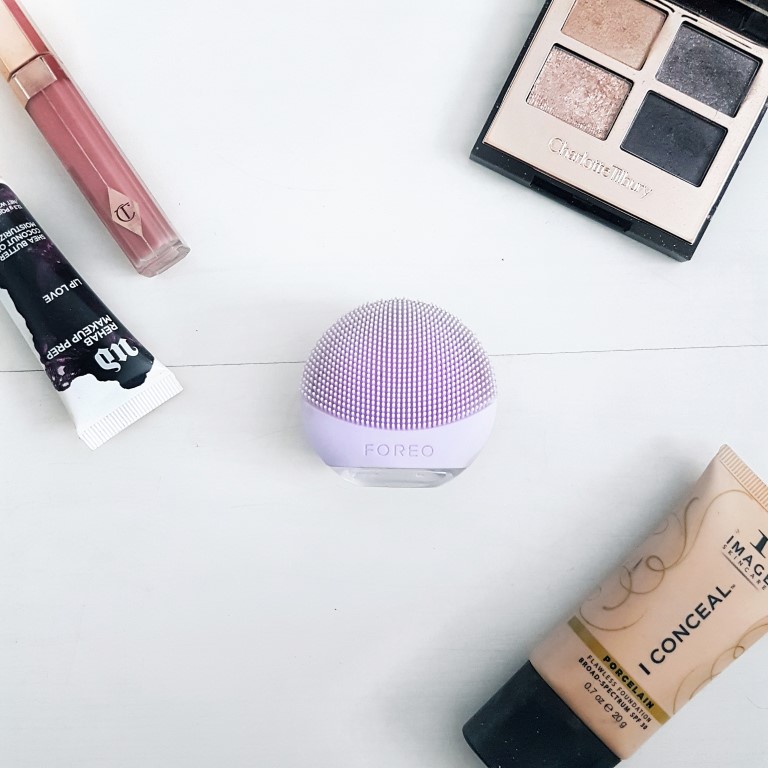 If I come up with any other reasons why my skin might have improved, I'll make sure to post an update!
Lots of Love,
Lynn
P.s. Beautiful photography by my favorite girl Naelia Salas
P.p.s. I wasn't paid to promote any of the mentioned brands. Truth is: Image skincare + Foreo sent me their products to test, but the only reason why I actually mention them is because I truly see a difference in my skin and I hope to help others with my new discoveries :)
P.p.p.s. Read more about my daily skincare routine here