Rise and shine! As you might already know, I´ve been having problems with my skin ever since I started full-time modelling. I´ve tried dozens of products (read some reviews here and here) and I'm always looking for better solutions, but I just realized that I never actually told you guys about my daily skincare routine and favorite products. Let's take a look shall we?
Morning
The very first thing I do when I wake up is take care of my skin. Your face has been rubbing on your pillow all night and washing off the dead skin cells is a very good way to start your day (sorry for the gross mental image lol). Right now I use the face wash from Image Skincare, but I've been thinking about trying out something more natural, does anyone have tips? After refreshing my face I use the Vitamin C day cream of Image Skincare, it protects my skin against the sun, makes me look a bit more tanned and hydrates me perfectly. If possible, I prefer not to wear any make-up (wanna know why? Read more here), but if I have meetings I love to wear the Dream Pure BB Cream from Maybelline because it doesn't give me outbreaks by the end of the day, and it actually matches my skin – which doesn't happen often.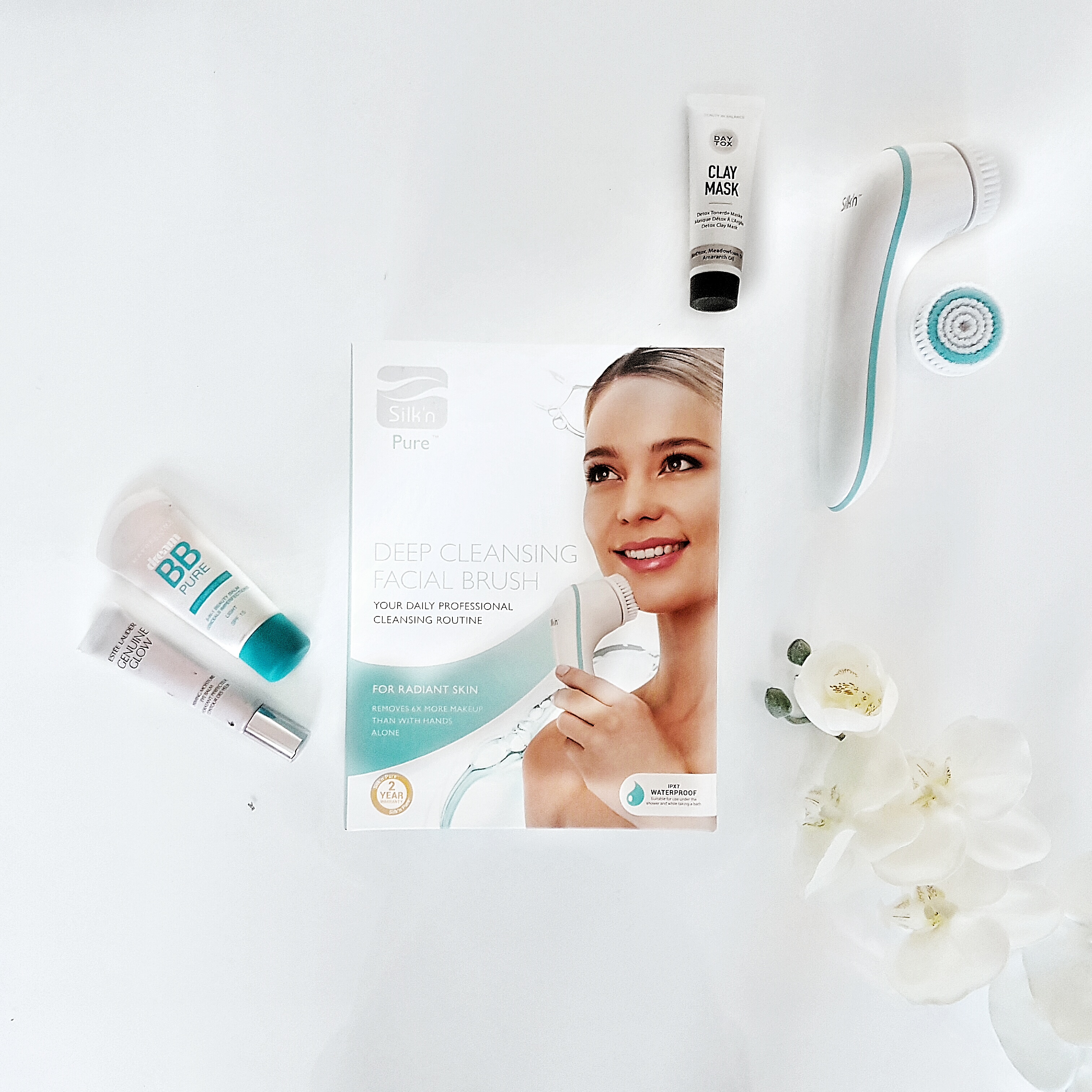 Night
After a long day of work, I really enjoy the process of cleaning my skin because it makes me feel super fresh. There is NO way I would ever skip cleaning my face in the night (or brush my teeth) – I might be a little OCD when it comes to that. In order to remove my make-up even better, I use the Silk'n Pure brush. It wasn't too expensive and I really feel like my skin is cleaner than when I only use my face wash. If you want to give it a try: with the code 'Lynn' you get 5% discount! Anyways, after I'm sure all the make-up is gone, I apply my favorite cream of Sensilis – which is ironically enough a day cream, but it's so good that I can't resist. I don't know how but it really recovers the skin during the night (bye bye spots!).
And that's all! Actually my daily routines are super simple, but I guess the real trick is being consequent in taking care of your skin. You should never. really NEVER skip a day without taking care of your skin. Also make sure to do weekly treatments such as exfoliation (no scrubs – yes, there is a difference), masks and perhaps even monthly visits to the beautician if your skin needs it. The younger you start, the longer your skin will stay in shape. Unless you have very lucky genes, in which case I am super jealous of you.
Would you like to read more about skincare tips? make sure to check out "Top 12 Skincare Questions answered by a professional", "The reason why you get Acne breakouts and how to fix it" and "How to deal with breakouts". AND if you have any questions on specific skincare problems or products, leave me a message and I will answer them for you <3
Lots of Love,
Lynn