In September and October, I traveled all across Europe: from Madrid to Amsterdam. It was an amazing adventure that I wouldn't want to have missed for the world! During my Europe Tour, I saw the most beautiful places, met great people, and learned more than I could have imagined. Here are 10 Travel Tips I learned!
1. Bring your camera everywhere
You never know where you might end up during your wanders in a city, so make sure you can snap a picture! However: make sure that you don't just see the place you're visiting through your camera lens. Be in the moment and experience it in all its beauty.
2. Always have a small etui with you for practical essentials
While packing, unpacking, repacking and running around countless of train stations, airports, metros, and so on. I noticed it is quite useful to have one little etui with all of my travel essentials such as: my passport, lip balm, headphones, business cards, a pen, travel tickets, chewing gum, foundation and a little bottle of perfume. I never lose this etui because I am always carrying it around, and I always have what I need within a hand's reach!
3. The best things happen when you don't expect it
Of course, you can partly organize your trip so you are sure to see the highlights of the city you are visiting. But make sure to give yourself some free time to really experience the city: wander around, get lost, talk to locals, walk into random pretty buildings. ENJOY! You never truly know a city until you get lost in it.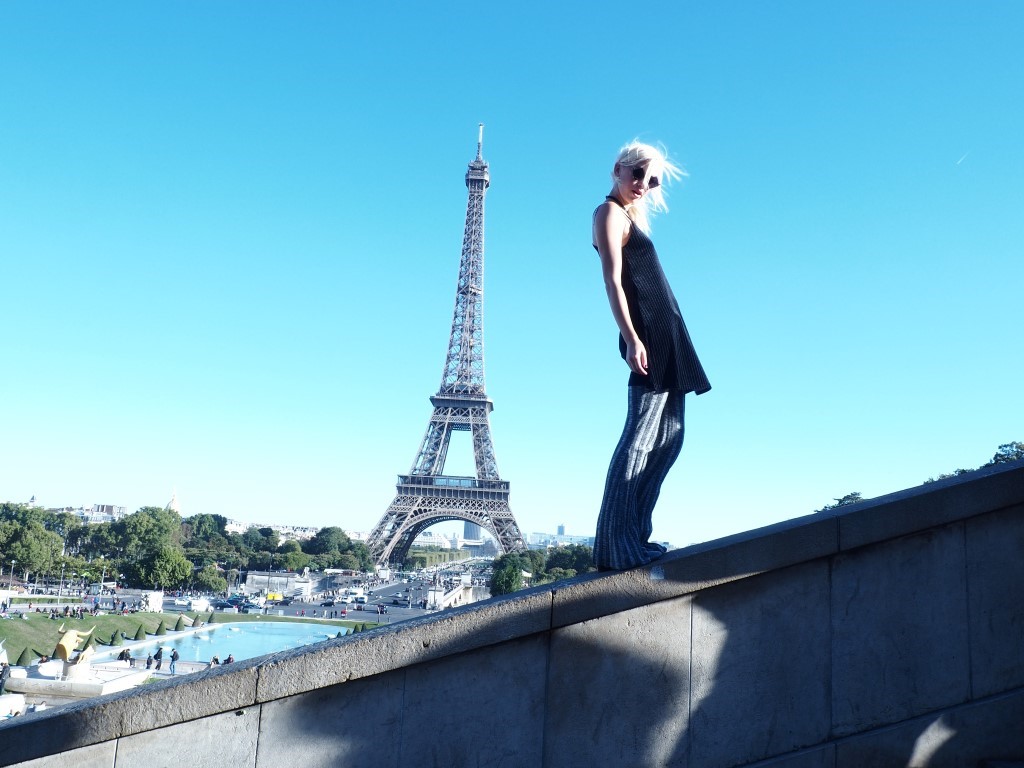 4. Try to speak some of the local language
Locals will be super excited to see that you are making an effort to speak some words in their language as it is a sign of respect and enthusiasm towards their culture. Not only is it fun, they will most likely make much more effort to assure that you are having a pleasant stay in their city/ country.
5. Always try local specialties
This isn't only really delicious (most of the time), people love it when you open up to their culture and will be more than willing to tell you all about it. The best way to educate yourself while travelling!
6. Conquer your fears and/or insecurities
While you are travelling, you might be forced out of your comfort zone every now and then. Try to embrace it as much as you can! Travelling is there to broaden your horizon, try new things and grow as a person. You might surprise yourself.
7. It's okay to be alone
During my tour in Europe I met a lot of amazing people, but I also had to spend quite some time on my own. This is the perfect occasion to learn how to be comfortable on your own, and to find out it has perks! No more waiting for anyone, you can decide yourself what you are visiting without having to make compromises, and you are much more likely to connect to locals.
8. Be spontaneous (say YES)
While visiting several cities, I often got invited to meet up with people, try out a new restaurant, check out a part of the city, visit some events, and more. Even though I was quite tired from all the travelling and running around, I still managed to say yes to most of these offers. Why? Because you might have the coolest experience ever! Okay sure, it wasn't that great every single time. But some of the best experiences I had during my tour were because I decided to put my fatigue aside and go on another adventure. Carpe diem guys, carpe diem.
9. Pack lightly
Here's something I had to learn the hard way: don't overpack, which is quite hard if you're a blogger and visiting 6 different cities with different climates and activities. Halfway the tour my biggest suitcase broke due to the weight, which made my travels highly uncomfortable. I do have to say: I definitely got some extra biceps from carrying around my stuff.
10. Don't be afraid to ask for help
While travelling to unknown places, it is not more than normal that you might get lost. Or that you experience any other problems for that matter. Locals are surprisingly helpful towards tourists, and it is another way to connect with them! Believe it or not: I've met some of my best friends because I asked them a question in the streets of their city.
Isn't travelling the best thing ever? I started travelling on my own since I was 14 and I've never looked back! Some of the life lessons you learn while travelling you won't be able to learn in any other way, for which I am eternally grateful.
What are some of the best travel tips that you've learned while travelling? Share your thoughts!
Lots of Love,
Lynn