Last week it was 080 Barcelona Fashion Week! Since I moved to this amazing city some months ago I obviously HAD to be there. Flying in straight from a fun weekend in Ibiza, I got home, changed into my fashionable outfit and drove to Montjuic, where the 080 Barcelona Fashion Week was held this week. Let's check out my looks! 
This Hippie Look I scored at Passage BCN and I absolutely LOVE it! The flared trousers with the laced-up body give a sexy look, but in combination with the long vest it gets a streetstyle fashion vibe. Not only super comfy, but also super fun for pictures :) Thanks for making the pictures for me @xoxofrida!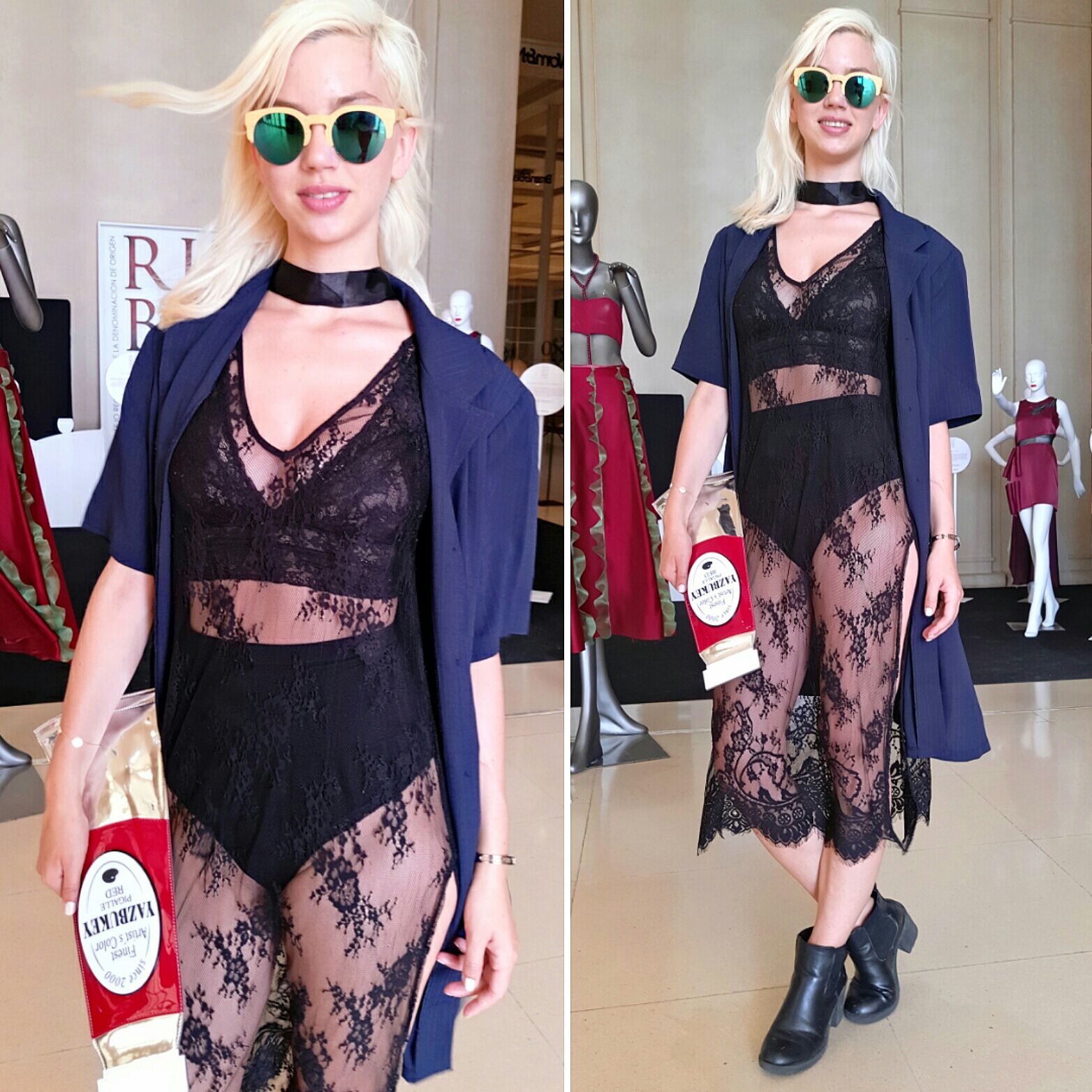 This outfit is a mix-and-match from everything! The lace dress is from Zara, which I combined with high-waisted undies and a bralette. I scored the blue vest on a vintage market for just 1 euro, and I love it because it fits with everything! The sunnies are from Woodys Barcelona and my clutch is from Passage BCN. Would you wear this combintation? 
It was great to see Vanessa Troset and all the other lovely Spanish bloggers during the 080 Barcelona Fashion Week! It's a great way to see each other again and catch up on each other :)
And let's not forget that there were much more looks to be found! The shows in 080 Barcelona Fashion Week were so much fun! There were so many looks that I would totally  wear straight from the runway… I mean, look at them!
The 080 Barcelona Fashion Week always has a perfect balance between developed brands and young new designers, which always gives surprising and qualitative shows. I am definitely looking forward to be wearing these SS17 collections! What do you guys think of the looks? Would you wear them yourself or did you have other favorites? <3 
Lots of Love, 
Lynn