The other day I went for a dinner in the vegetarian restaurant Ale & Hop and I decided to take the opportunity  of my available boyfriend to also make some #ootd pics of what I was wearing that day! It is actually really simple, but I love to wear these kind of outfits on a casual day out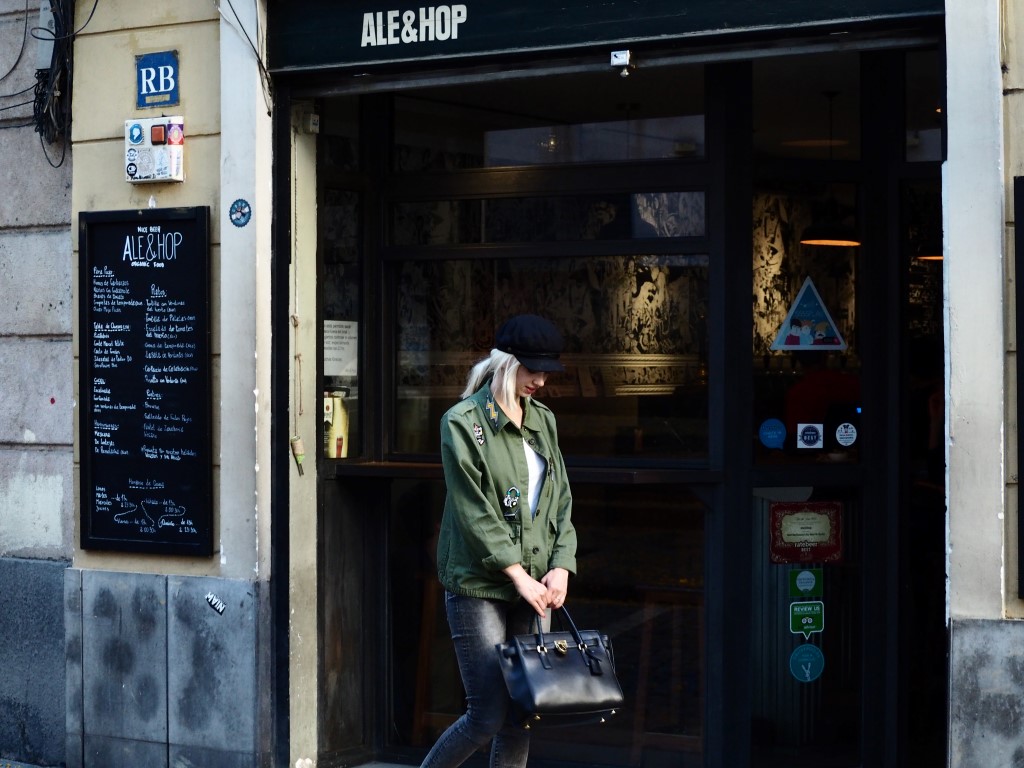 I'm still working on getting my coat filled with patches, so if anyone has some good tips for me send me a message! I can't find any big ones… anyone? Anyways, I love the color combination with grey and army green, definitely recommendable for other blondies out there that need #ootd inspiration!
At this moment I am doing a research on my fav veggie restaurants in Barcelona, of which Ale & hop is one of them! Most of the veggies they grow in their very own garden, and would you have guessed that they won multiple awards for their amazing beers?
What about this #ootd detail: these shoes just came in and I LOVE them! Bustom Shoes let's people design their own shoes and customizes them, I chose this one from their website but I cannot wait to create my own pair <3
Anyways, this week is 100% about 080 a.k.a. Barcelona Fashion Week! Later I will write a blog with all my favorite designers, highlights, outfits, and more! Stay tuned :)
Lots of Love, 
Lynn