Hi guys!
The sun is starting to show his face, the sky is getting blue, temperatures are rising and there is lots and LOTS of new spring fashion to discover! 
Not that long ago I had a photoshoot with Ramon Marques for a spring fashion editorial, and I LOVE the results, so I just wanted to share them with you :)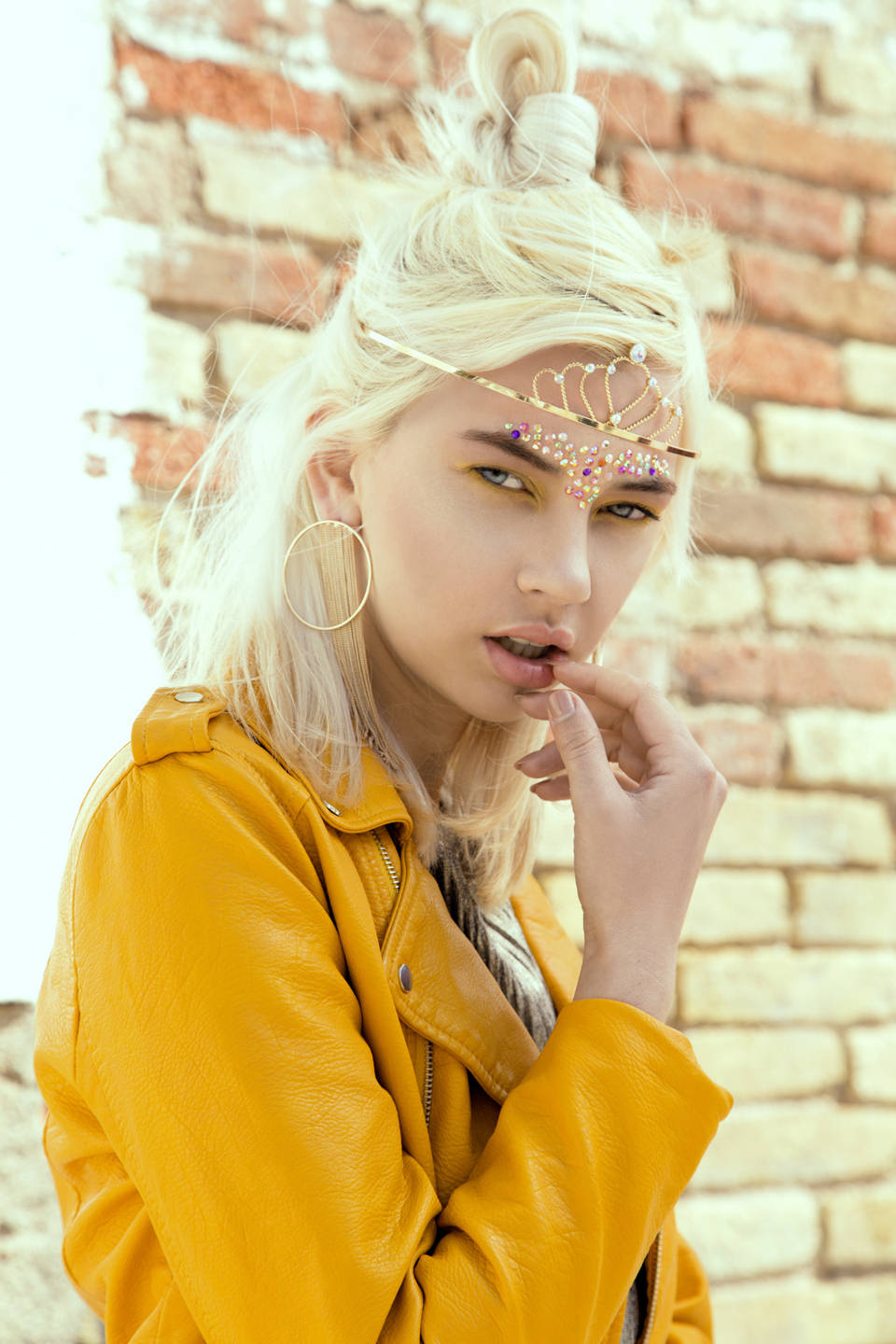 Boohyah, who else loves the Rock Princess vibes?!
The stylist Mireia Rovira did a great job on the combination of unexpected elements, which I think is so important if you want to create a unique style! As you can see we will be having lots of yellow this spring. Alongside with shimmers, floral prints and statement accessories! What do you think, are you ready for these trends? 
A little bit of surrealism never hurt nobody, right? ;) Fun note: the stylist made the cap herself because she couldn´t find what she had in mind… 10 points for creativity! 
Anyways, I hope you guys like the pictures! What have you been up to lately? This week I will be very busy with meetings for new exciting collaborations, and also I will be working on organizing a trip back to the Netherlands! Salone della Moda (Rotterdam Fashionweek) is coming up by the end of this month and I will be there! Also I will be running around Amsterdam for some days, so if you want to meet me, leave a message! Now I´m going to get dressed and WORK IT at the gym, because taking care of your body also has to happen in between all the busy work work work stuff :)
Lots of Love,
Lynn